Guided Tour with BSL
Experience a guided tour of Tower Bridge, led by one of our expert guides and an accredited British Sign Language (BSL) interpreter.
Discover the history of the Bridge through the stories of those that designed, constructed and maintained it. Enjoy all the Bridge has to offer - get up close and personal with the iconic Towers, marvel at the amazing views from the high-level Walkways and Glass Floors, then head down to the Engine Rooms, where the original Victorian Engines are on display.
Combining key facts with anecdotes, a guided tour brings with BSL brings the iconic structure to life and is the ultimate way to discover London's defining landmark.
Essential information
When
Last Saturday of the month*
Where 
Begins at the Ticket Office
Cost
Free tour + standard price of admission
* except in December 2022 when the tour will run on Thursday 22 December instead.
What our visitors say
I recently visited Tower Bridge as part of an arranged tour for deaf visitors. We had a great guide called Ovidiu and a sign language interpreter who translated everything so we could understand what was being said. The view was amazing , staff very informative, glass floor breath-taking and an overall excellent great morning.Most of all, I am glad that the Tower Bridge provided a BSL interpreter and made our visit accessible. 
I felt motivated and happy to walk around and take photos on my phone. I looked over the cars and lorry driving on the past way on road. Wow! I was able to ask many questions to our brilliant guide Ovidiu and have an interpreter translate his talk about the engine room. I hope I will come back again in one day. Thanks for organising the tour and sign language interpreter.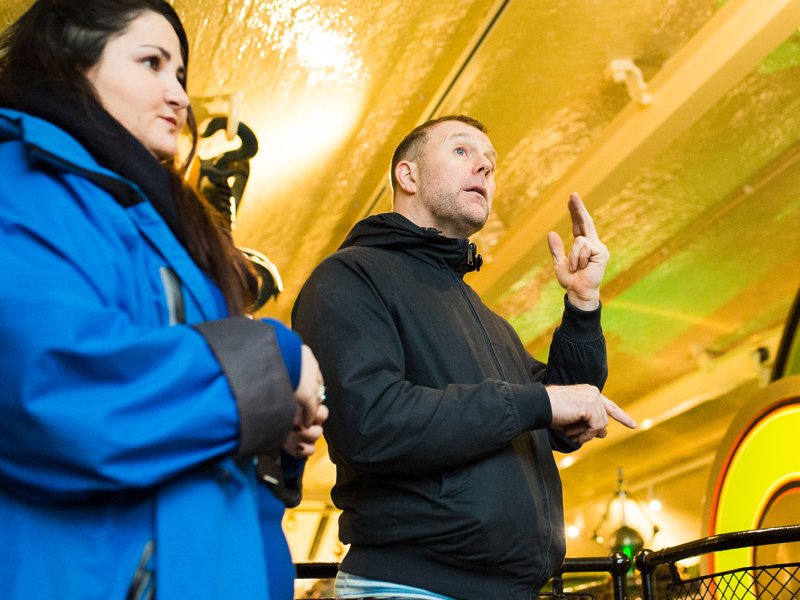 Private Guided Tours with BSL
Private Guided Tours with BSL are also available to book. Perfect for small groups or those who prefer a more exclusive tour. 
Availability: Daily 
Price: Standard admission price + £70 per tour
Duration: 1.5 hours
Capacity: 1-6 people
Pre-booking required: Yes
 
How to book
Call +44 (0)20 7407 9191 or email bookings@towerbridge.org.uk.