Schools
Teachers and pupils are invited to learn inside London's defining landmark and explore the history, stories and engineering of this iconic structure and its environment through our range of exciting on-site workshops and tours, digital resources and virtual workshops. 
Whether you're looking for a visit to bring STEM subjects to life, inspiration for your literacy topic or an opportunity for young historians to test their enquiry skills, Tower Bridge's Learning programme will suit your every need.
For programme updates email learning@towerbridge.org.uk to sign up to our Schools newsletter.
Explore our full programme below.  We look forward to working with you! 
Visits fund
The Culture Mile School Visits Fund may be able to support your visit to Tower Bridge.
This fund provides grants of up to £300 towards the cost of admission, transport and teacher cover.
On-site workshops and tours
Bring your class on an unforgettable trip to Tower Bridge and take part in one of our award winning workshops or tours.
Virtual workshops
Unable to visit us in person? Let us bring Tower Bridge to you with a virtual workshop. 
Learning resources
Explore our collection of cross- curricular digital and printable resources and bring your history, geography, bridges or London topics to life.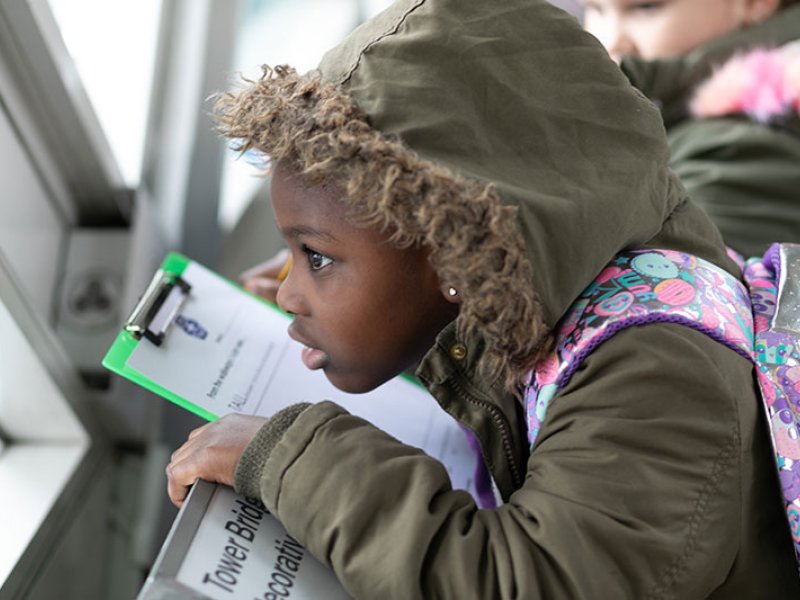 Self-guided visits
If you would prefer a self-guided visit, these may be booked by emailing our Bookings team at bookings@towerbridge.org.uk 
Visit our learning resources page for a range of resources to support your trip, including our self-guided visit packs which provide useful information for teachers, engaging activities, a recommended route, historical background and explanations of scientific processes.