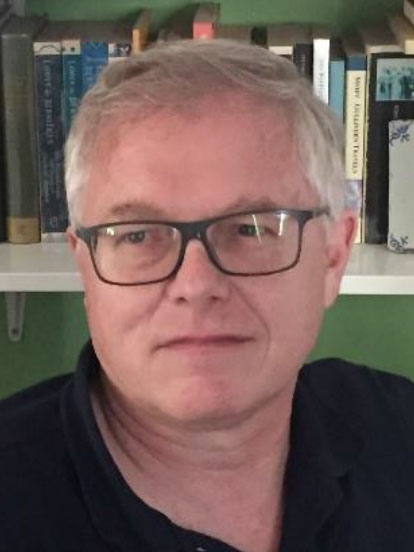 By Dirk Bennett
Tower Bridge was built between 1886 and 1894, and we know much about its construction, the technology and the workers.
But what was it like to live in 1880s and 1890s London? And, what about their everyday lives? What did they do in their leisure time? What music did they listen to?What sports did they watch? What books did they read? And, one of the most important questions of our daily lives - as we have come to know in these pandemic times: what food did they eat?
The most famous testimony about this aspect of life in Victorian times is 'Mrs Beeton's Cookbook', first published in 1861. But it's really not just a cookbook. It includes hundreds of historic recipes – but it also contains equally-fascinating paragraphs on (food) hygiene, household management, book-keeping, childrearing and on how to entertain in the Victorian era. She has included prices, seasonality of the produce and various bits on manners, traditions and habits. As such it becomes much more than just a collection of, to modern eyes sometimes exotic, recipes, but also a rich mirror of Victorian England.
Exploring these recipes, you'll quickly spot the differences to modern life: there were no tins, no ready meals, no take-aways, and none of the standard staples of modern food culture: no chips, no pasta, kiwis, or bananas; a little Indian, but hardly any Chinese, Italian, Greek or, Turkish influences, let alone more exotic cuisines.
Snout to tail probably best describes the approach. Or: waste not want not. Which simply means that (almost) every part of the original produce can be used, and in myriad ways. And what was not useable landed on the compost heap. It also means that parts were used that have completely fallen out of fashion.
Take for example the delicious ways you can treat the humble apple: Charlotte or à la Portugaise; baked, iced, buttered, preserved; as a compote, soufflé, cream, jam, jelly, tart and tourte, trifle, soupe, and sauce, as fritters, dumplings, or, obviously; cake, and intriguingly: apple snowballs...
To end with a personal favourite, apple in custard (recipe no.1389. I usually adjust the ingredients slightly, fewer eggs, and less sugar and butter, but with added cinnamon):
'1 dozen large apples, moist sugar to taste, 1 small tea cupful of cold water, the grated rind of one lemon, 1 pint of milk, 4 eggs, 2 oz. of loaf sugar.
Peel, cut, and core the apples; put them into a lined saucepan with the cold water, and as they heat, bruise them to a pulp; sweeten with moist sugar, and add the grated lemon-rind. When cold, put the fruit at the bottom of a pie-dish, and pour over it a custard, made with the above proportion of milk, eggs, and sugar; grate a little nutmeg over the top, place the dish in a moderate oven, and bake from 25 to 35 minutes. The above proportions will make rather a large dish.'
---
If you want to try it out, there are copies of the book available to buy online – it was still in print until recently -, or you can download a version by following the external links below: