Guided Tours
Join one of our expert guides and experience the history of the Bridge through the stories of those that designed, constructed and maintained it. Enjoy all the Bridge has to offer - get up close and personal with the iconic Towers, marvel at the amazing views from the high-level Walkways and Glass Floors, then head down to the Engine Rooms, where the original Victorian Engines are on display.
Combining key facts with anecdotes, our guide will bring the iconic structure to life and is the ultimate way to discover London's defining landmark.
Essential information
When
Saturdays and Sundays
Price (includes admission)
Adult (16 years +): £25
Child (5-15 years): £20
Concessions*: £22
Companion: Free
Duration
1.5 hours
*includes seniors aged 60+, students with ID and disabled visitors.
What our visitors say
Our tour guide Steph was very informative and made it interesting and though we are Londoners ourselves she gave us bits of information that we had no idea about. We will highly recommend the tour to friends and family.
Fascinating tour delivered by an enthusiastic guide. I am amazed at the complexity of the Victorian era construction. Seeing this is a must!
Thanks to the guide, Laura, for her time and energy. During social distancing times, it was brilliant to see the Bridge in a more personal way, without the hordes of tourists.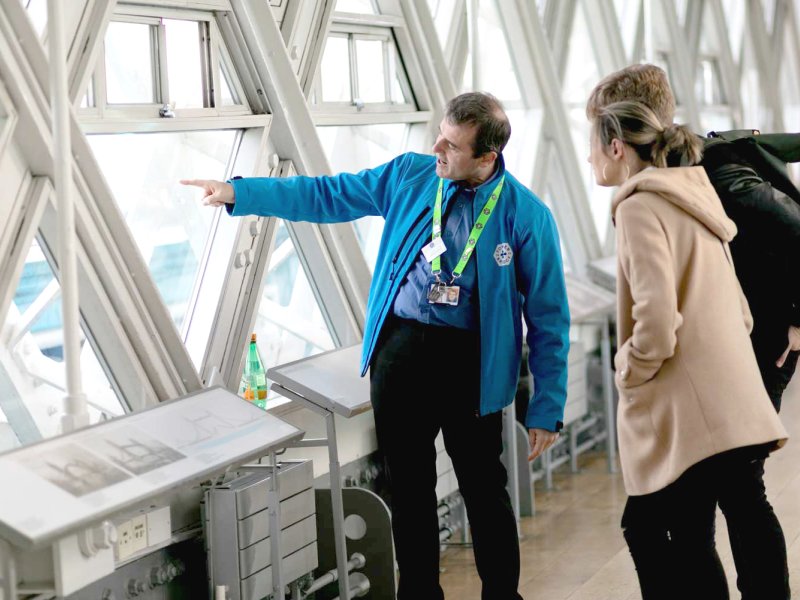 Private Guided Tours
Private Tours of the Tower Bridge are also available to book. Perfect for small groups or those who prefer a more exclusive tour. 
Availability: Daily 
Price: Standard admission price + £70 per tour
Duration: 1.5 hours
Capacity: 1-16 people
Pre-booking required: Yes
 
How to book
Call +44 (0) 207 407 9191 or email bookings@towerbridge.org.uk.