Guided Tour
Available to book
Led by an expert guide, this tour will bring you to all areas of the Bridge where you will see the iconic Towers, Walkways and the Victorian Engine Rooms. Your guide will bring the iconic structure to life and will enlighten you on the stories behind the Bridge's history and the people that built it.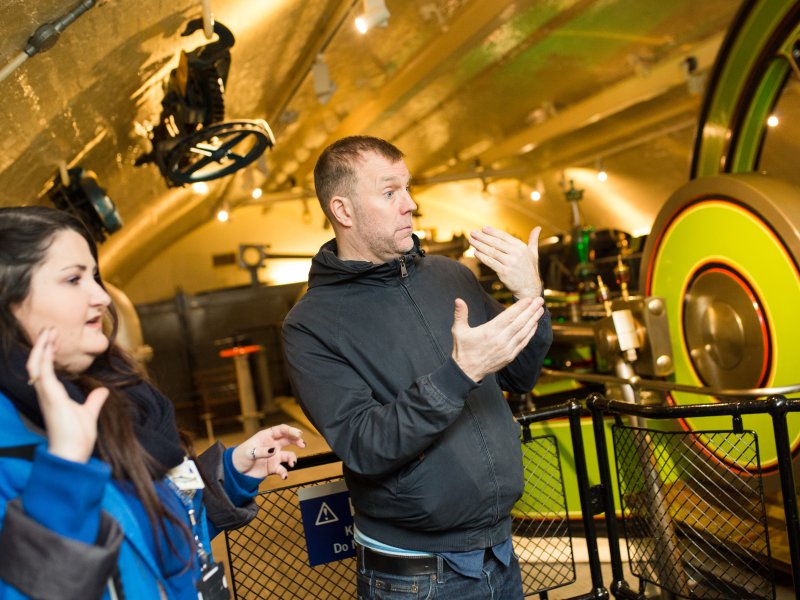 Guided Tours with BSL
Available to book
On the last Saturday of every month*, join a Guided Tour with a British Sign Language (BSL) interpreter.
Tours start at 10.30 and are included in the standard price of admission. This tour for D/deaf or hard of hearing visitors combines key facts with interesting anecdotes bringing the Bridge to life and is the ultimate way to experience London's defining landmark.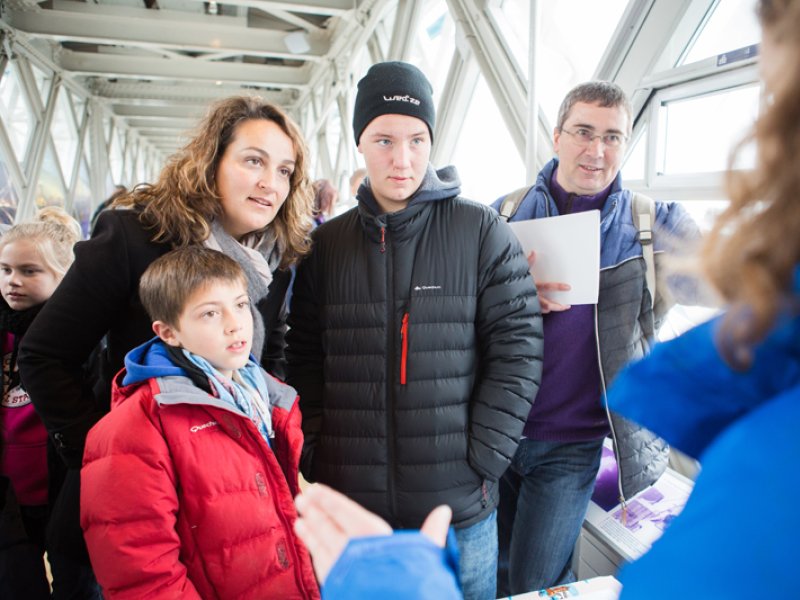 Family tours
Available during school holidays
Get the most out of your family's visit to Tower Bridge by coming on one of our interactive family tours. Led by an experienced tour guide, you will visit the Victorian Engine Rooms, the Glass Floor and find out how and why Tower Bridge opens.
What our visitors say
This was an opportunity to go beyond what you can normally see on the surface and in more depth than that offered by simply walking along the top walkways.
Our Guide, Steph, made this visit so much more than I was expecting. She was very knowledgeable and clearly enjoys what she does.
 
The Behind the Scenes tour is great value for money. The guide and the engineer were friendly and helpful.