On-site workshops and tours
Experience the wonder of Tower Bridge with your class by booking one of our fascinating and hands-on workshops or tours.
Workshops take place in our designated Learning Space, and all include a guided tour. Standalone guided tours are also available.
Delivered by our experienced Learning team, facilitated sessions are included in the normal school visit rate, and must be booked and paid for a minimum of four-weeks in advance. 
We look forward to welcoming you and your class to Tower Bridge! 
Visits fund
The Culture Mile School Visits Fund may be able to support your visit to Tower Bridge.
This fund provides grants of up to £300 towards the cost of admission, transport and teacher cover.
Key Stage 3
Raise Tower Bridge
KS3 pupils will learn how this iconic structure opens to passing boats, and how technology has changed in its lifetime.
Design the skyline
Challenge your KS3 class to design London's future skyline.
Guided tour for schools
KS3 pupils can explore Tower Bridge's impressive high-level Walkways and magnificent Engine Rooms led by members of the Learning team.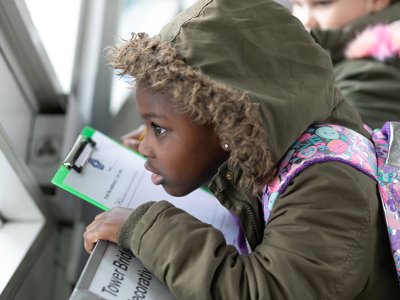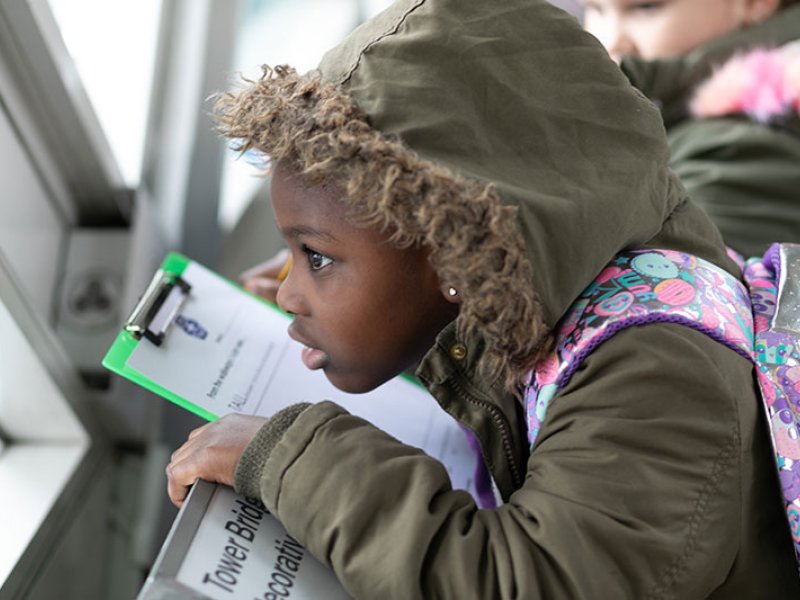 Self-guided visits
If you would prefer a self-guided visit, these may be booked by emailing our Bookings team at bookings@towerbridge.org.uk 
Visit our learning resources page for a range of resources to support your trip, including our self-guided visit packs which provide useful information for teachers, engaging activities, a recommended route, historical background and explanations of scientific processes.